If you have realize the potential of your attic and loft space, you are probably facing challenges regarding the lighting. How to bright up the place effectively and without much complications? Here are some solutions to your problems.
Consider installing a track lighting. This way you won't have to worry about the wiring, because you can connect it to the existing power in the house. Track lighting consists of spot lights (called the track heads) that are attached to a fixture, meaning they can be attached to walls and ceilings. Be careful how you position them, since they can cause glares when a person stares directly into them. Consider facing them at an angle. You can also use them to display paintings and other items in your attic. Make sure to position them appropriately and have enough of track heads to illuminate the space properly.
Most attics and lofts have high ceilings, which makes lighting difficult. One of the solutions to this problem is using light fixtures, which are suspended from the ceiling and will get you closer to your goal of lighting the room. Depending on how your attic or loft is set up, you can use it to light up the areas where you're spending the most of your time; such as the table. An incandescent or a low watt halogen bulb is used because they don't transmit much heat - you can sit directly underneath it. You can even purchase suspended lights with cylinder lampshades, which are designed specifically as hanging lights.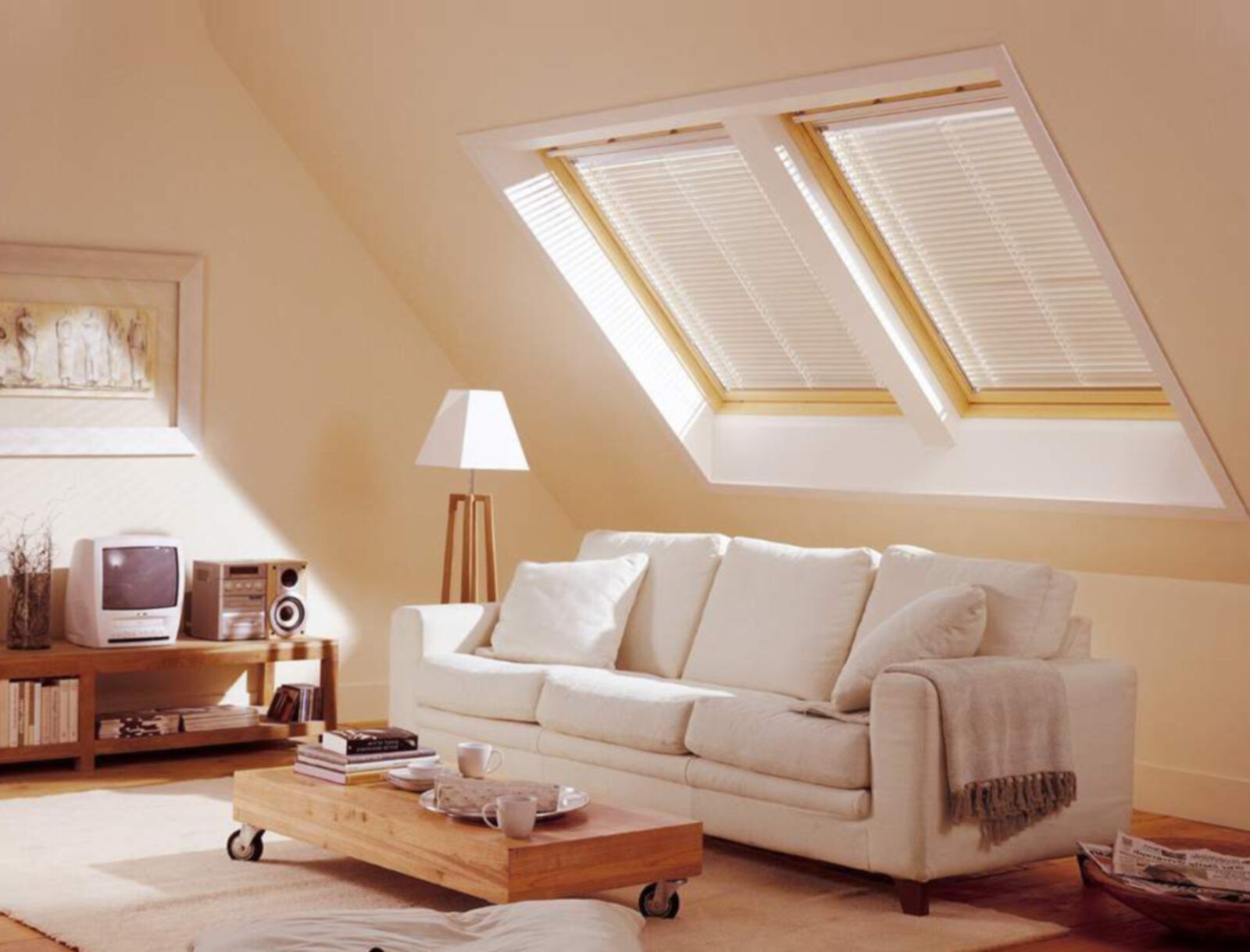 If suspended lights don't fit your taste or you consider them as unpractical, try using monorail lights. They are flexible and you'll be able to bend them to a certain point, metallic shaped, stylish and will fit in, if the rest of your loft or attic is decorated in a contemporary fashion. You can find them in several metallic colors - black, gray, chrome, etc. Many people are bothered by the shadows the attic lights are making, so consider using task lights. Task lights are placed in the spots of your attic where you're spending most of the time. They can be installed underneath the cabinets, by the furniture or countertops.
You can always go with natural sunlight and install a roof window. Today, there are many varieties and sizes of roof windows in the market. Since they are often harder to reach, we advise installing vinyl windows. They require little maintenance, the installation is simple and there are many different types of windows to choose from.
It's also important to decorate your attic with light colored furniture and accessories - it will make the space look brighter. Keep your furniture to a minimum. Many attics are small spaces, so you don't want to clutter the room up with furnishings. Also, try to match furniture color to the walls to create more openness. For example, if you have white walls, white or beige furniture would be the best choice.
If you're installing the lights by yourself, remember - don't bother putting a flimsy light, and be careful-many people strung extension cords and wires through their basements and lofts and lit up their homes on fire. If you have rodents in your loft or attic, they may chew the wires. Even birds can nest in the joists sometimes where the wires are usually located, introducing yet another fire hazard. Always protect the wiring by running it through flexible conduits which will serve as isolation.
Finally, the best tip about decorating is to have fun! So, use your imagination and-let there be light!